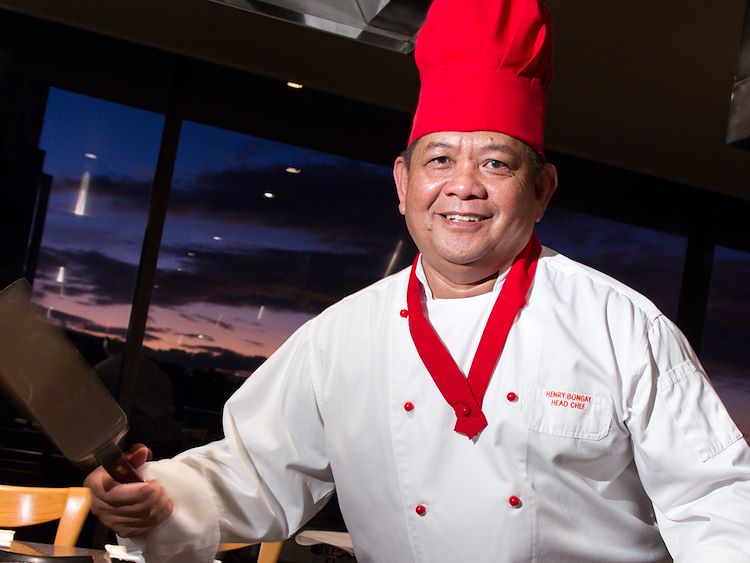 Henry Bongay - Head Chef
A true entertainer, Henry Bongay has been leading the team at Misono for the past twenty years. As the head chef of Misono, Henry has instilled a real flair for entertaining and has mastered the art of teppanyaki with skills second to none.
To the delight of diners, the restaurant is transformed into a stage when the talented chef dons his apron. The secret to Henry's success is his genuine love for his job. "My favourite part of my job has always been the customer interaction - I love meeting new people" he said. "Welcome to Misono!" Henry and his talented chefs have a real flair for entertaining. Tricks and showmanship are an integral part of dining at Misono, filling the restaurant with laughter and friendliness.